We invite you to explore our oasis for relaxation and renewal at the Terrasse Spa. Enhance your experience with the gift of relaxation and enjoy our specials and events. Terrasse Spa offers something for everyone; we have exclusive services for men and women to cater to each guests specific needs.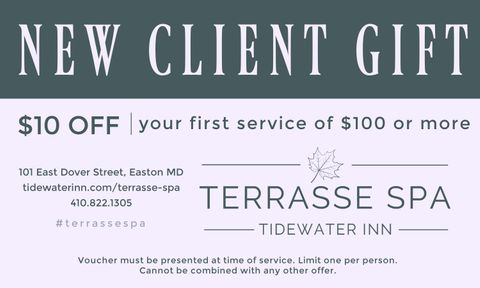 Our Gift to You
You truly deserve the best of everything…you deserve Terrasse.
We invite you to enjoy $10 OFF your first service of $100 or more. Simply print out the coupon and bring to your first service at Terrasse Spa.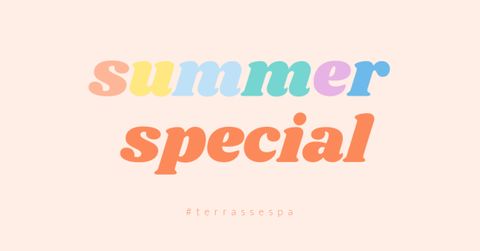 Summer Special
We invite you to experience Terrasse Spa this summer and take a quick break with our Summer Special.
Target Massage and Glow & Go Facial for $100 (from $120).
Contact Terrasse Spa directly at 410.822.1305 to book your appointment.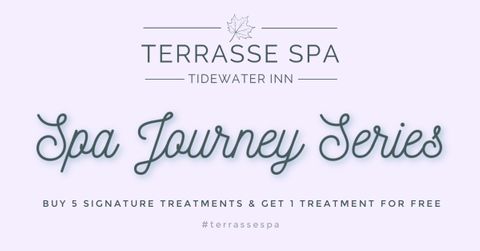 Spa Journey Series
Join us on a spa journey as you discover our signature spa services including a 50 minute signature massage and 50 minute signature facial.
BUY 5 50 Minute Signature Treatments & GET 1 50 Minute SignatureTreatment for FREE | $500(from $600)
Contact Terrasse Spa directly at 410.822.1305 to purchase this series. Limited quantity.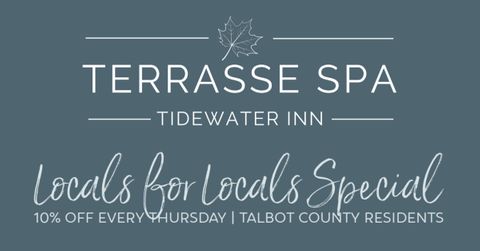 Locals for Locals Special
We invite Talbot County residents to join us on Thursdays for 10% OFF all spa services (exclusive of packages and other offers). This is our opportunity to say THANK YOU for your business and we look forward to welcoming you back again and again. Must present ID.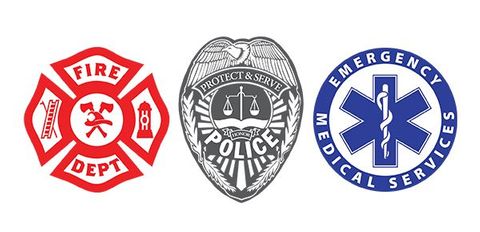 FIRST RESPONDER DISCOUNT
Every Wednesday, as a thank you to our First Responders and Medical Workers, the Terrasse Spa will be offering 10% OFF services to First Responders and their Spouses (exclusive of packages and other offers). Identification is required to obtain discount.