The Tidewater Inn has created a spa destination that will awaken the senses combining tranquility, relaxation and hospitality for hotel guests and locals. The Terrasse Spa will feature four treatment rooms offering the finest treatments from restorative massage, rejuvenating facials, and invigorating body treatments.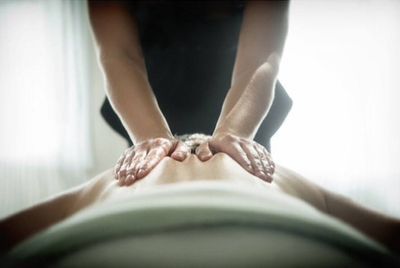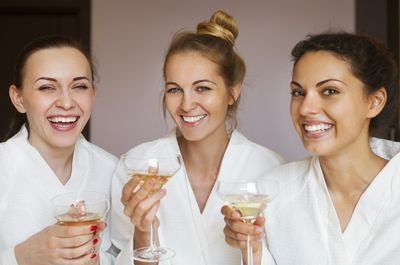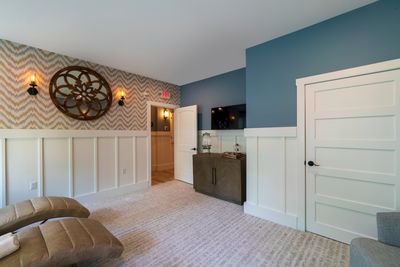 Massage Treatments
Signature Massage
50 minutes $100 | 80 minutes $145
Our signature massage combines the best of therapeutic Swedish massage with the therapeutic benefits of essential oils.
Alpine Arnica Deep Tissue Massage
50 minutes $115 | 80 minutes $160
This intensive treatment relaxes sore muscles and stiff joints with specialized massage techniques and nature's best pain relievers.
Mother to Be Prenatal Massage
50 minutes $100 | 80 minutes $145
Focusing on the special needs of the mom-to-be with gentle stretching and purifying oil massage.
CBD Hemp Massage
50 minutes $130 | 80 minutes $175
Our CBD Hemp Massage incorporates therapeutic massage techniques along with the natural benefits of CBD oil to promote relaxation and improved cell function. This hemp health anti-oxidant service is known to alleviate pain and tension on a deeper level while decreasing inflammation, reducing chronic pain and stress response.
Hot Stone Massage
80 minutes $160
This treatment utilizes natural basalt stones blended with the art of massage for an unforgettable experience.
Himalayan Salt Stone Massage
80 minutes $160
Himalayan salt has been shown to increase cellular energy, bone strength, vascular health as well as promoting healthy sleep patterns.
Side by Side Couples Massage
50 minutes $225 | 80 minutes $315
The perfect treatment for those who would like to share their massage treatment experience together in our couple's room.
Target Massage
25 minute $60 | $75 (CBD Enhancement)
Our signature massage abbreviated and targeted to an area of concern.
Reflexology
25 minute $50
Experience a relaxing and therapeutic treatment concentrating on pressure points and massage techniques on the feet. Reflexology helps balance and detoxify, which can help alleviate tension in the body, relieve headaches, sinus congestion and most stress related conditions. Specifically designed to enhance total body wellness and general health.
MASSAGE ENHANCEMENTS
Wild Lime Scalp Treatment | $20

Mighty Mint Foot Therapy | $20
Wrist Relief | $20
CBD Enhancement (50/80 min. treatment) $30
*Massage Enhancements available during facials upon request
Facial Treatments
Terrasse Customized Facial
50 minutes $100 | 80 minutes $145
Experience dramatic results with this customized skin conditioning treatment designed to correct clients specific area of focus. The session begins with an exfoliating treatment to sweep away dead surface cells and impurities, followed by a layer of our Plant Stem Cell Booster Serum, clinically proven to improve the appearance of fine lines & wrinkles, radiance, smoothness and firmness.
Select One Facial Focus Area: Moisture | Brighten | Soothe | Clarify
Wrinkle Repair Treatment Facial
50 minutes $115 | 80 minutes $160
Fall in love with your skin. Experience this regenerating, corrective treatment that combats the signs of aging. Using the latest and most effective active ingredients in 100% skin-loving formulas, Argan Plant Stem Cells, Matrixyl, synthe'6 and a Tri-Retinol blend work together to reduce fine lines and wrinkles while improving skin tone and firmness. Wrinkle Repair Treatment Facial includes 15% Glycolic Refining Peel.
CBD Hemp Facial

50 minutes $130 | 80 minutes $175
Our CBD Hemp Facial is designed to promote the benefits of phytocannabinoid rich skin care while providing a nourishing facial massage and a personalized skin treatment. CBD oil has properties that are known to support anti-inflammatory, antioxidant, anti-aging, and antibacterial healing by fighting and protecting cellular breakdown.
Gentlemen's Facial
50 minutes $100 | 80 minutes $145
Glow and Go Facial
25 minutes $60 | $75 (CBD Enhancement)
An abbreviated version of our Terrasse Customized Facial
Dermaplaning
45 minutes | $75
Dermaplaning is a physical/mechanical exfoliation performed utilizing a surgical blade for the removal of dead cells on the outer most layer and fine vellous hairs leaving your skin feeling smooth and revitalized.
Dermaplaning Facial
80 minutes | $170
Our Terrasse Customized Facial paired with a Dermaplaning treatment.
FACIAL ENHANCEMENTS
Eye Contour Treatment |$20

Lip Treatment | $15

Manuka Honey Peel-Off Mask | $10

15% Glycolic Refining Peel | $10

CBD Hemp Therapy $30
*Massage Enhancements available during facials upon request
Body Treatments
Espresso Mud Body Scrub
80 minutes | $165
This purifying, restorative and detoxifying treatment begins with a fragrant, cleansing exfoliation using Coffee Arabica and Indian Sarsaparilla with volcanic pumice and black silt clay. To further detoxify and rid the body of impurities, your treatment concludes with a rich and soothing body balm and signature massage.
Farm to Body
80 minutes | $165
The Waxing Kara "Farm to Body" treatment begins with a honey body scrub; full of antioxidants, moisturizing and smoothing properties. Following is a rich body butter composed of a combination of nourishing vitamins and oils. A signature massage is incorporated into the Farm to Body treatment.
Lovers Journey (couples)
80 minutes | $350
Delight in this couples experience with a body polish, foot treatment, and scalp and body massage. Each session begins with a body polish utilizing hydrating extracts of aloe vera and shea butter combined with rosemary and citrus. A full body massage and a scalp treatment to relax the body and calm the mind. End with a revitalizing Peppermint foot treatment concluding your journey to nirvana.
CBD Enhancement (50/80 min. treatments) $30
Waxing & Tinting
Chin Wax $15
Lip Wax $15
Half Arm Wax $30
Full Arm Wax $60
Chest Wax $50
Full Back Wax $100
Under Arm Wax $30
Bikini Wax $50
Brazilian Wax $75
Half Leg Wax $50
Full Leg Wax $100
Eye Brow Clean Up $20
Eye Brow Sculpt $25
Brow Tint $20
OUR SALON PARTNER | Studio Two
We strongly recommend our Terrasse Spa guests to work with Studio Two for any salon needs to include hair and nail services.
Directly from Studio Two...
As the premier salon in Easton, MD, we hold ourselves to the highest standard when it comes to providing quality services to every client. We offer complimentary consultations and strive for the perfect cut, color, and style to suit your personality and needs while upholding the Studio Two Salon signature. Above all, we are dedicated to making you feel like the best version of yourself.
Website | www.studio2salon.com
Call | 410-822-4247
Email | studio2salonmd@gmail.com
Location | Next Door to Terrasse Spa
FREQUENTLY ASKED QUESTIONS
SPA RESERVATION
Arrive at least 20 minutes prior to your appointment to complete check-in and allow time for changing.
CANCELLATION POLICY
Please provide 24 hours cancellation notice to avoid a 50% cancellation fee. Please provide at least six hours cancellation notice to avoid a 100% cancellation fee.
PAYMENT DETAILS
All prices are subject to change. Terrasse Spa accepts all forms of payment.
SPA COURTESY
The entire spa, including our courtyard, is a smoke-free/cell phone-free environment.
AGE REQUIREMENTS
Guests must be at least 16 years old to receive a facial treatment and 18 years old to receive massage and body treatments.
LOSS OR DAMAGE
Terrasse Spa is not responsible for any loss or damage to your personal articles.
HEALTH CONDITIONS
Please advise us of any health conditions, allergies, pregnancy or injury at the time of making your spa reservation.
MASK & VACCINATION POLICY
We honor the privacy of our employees and guests and do not disclose any medical history or vaccination records. For your added comfort, therapists will wear masks upon request. If you do not feel comfortable with this policy and have booked an appointment, please provide 24 hours cancellation notice to avoid a 100% cancellation fee.