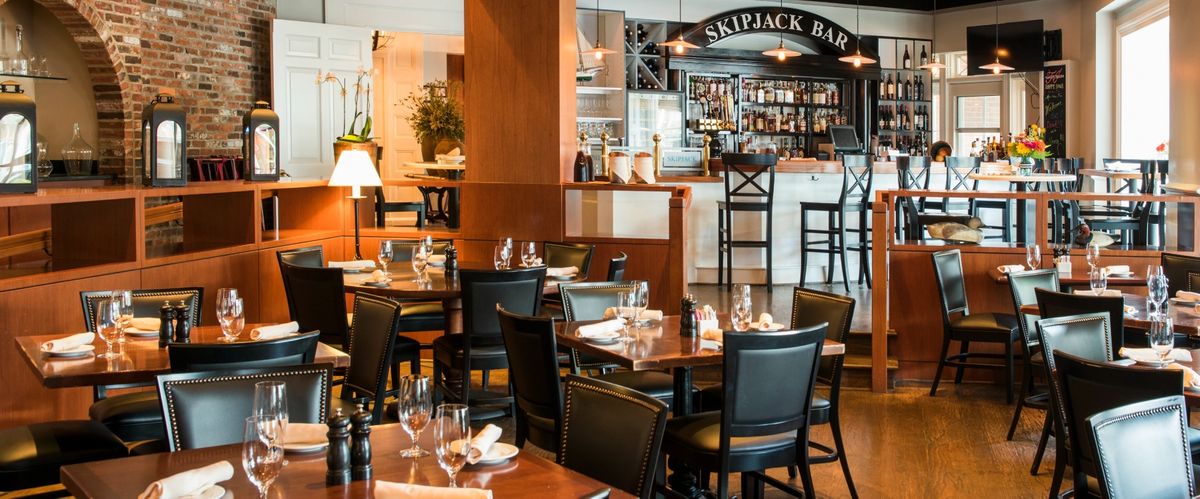 Nestled within the historic Tidewater Inn in Easton, Maryland. Hunters' Tavern invites you to savor an extraordinary culinary experience that embodies the essence of an authentic Eastern Shore meal!
Whether you join us for award-winning happy hour specials, a hearty breakfast, a leisurely lunch, an elegant dinner (including nightly specials), or a delightful Sunday Brunch, our menu is designed to showcase the freshest and most delicious flavors of the Eastern Shore. And of course, no visit to Hunters' Tavern is complete without indulging in our renowned snapping turtle soup—a cherished local delicacy that embodies the unique character of our region.
At Hunter's Tavern, a warm, inviting atmosphere awaits, as does our dedicated staff who are committed to ensuring that every aspect of your dining experience is flawless.
Book your reservation today, and be sure to ask about our private dining room - perfect for your next intimate gathering!
For Reservations, contact Hunters' Tavern at 410.822.4034.
Carla Morgan, Restaurant Manager
Jennifer Webb, Assistant Restaurant Manager
BREAKFAST
7 Days a Week
8:00am - 10:30am
LUNCH
Monday - Saturday
11:00am - 3:30pm
DINNER
Sunday-Thursday | 4:00pm - 9:00pm
Friday & Saturday | 4:00pm - 10:00pm
*Soup, Salad and Appetizers are offered in between lunch and dinner service.