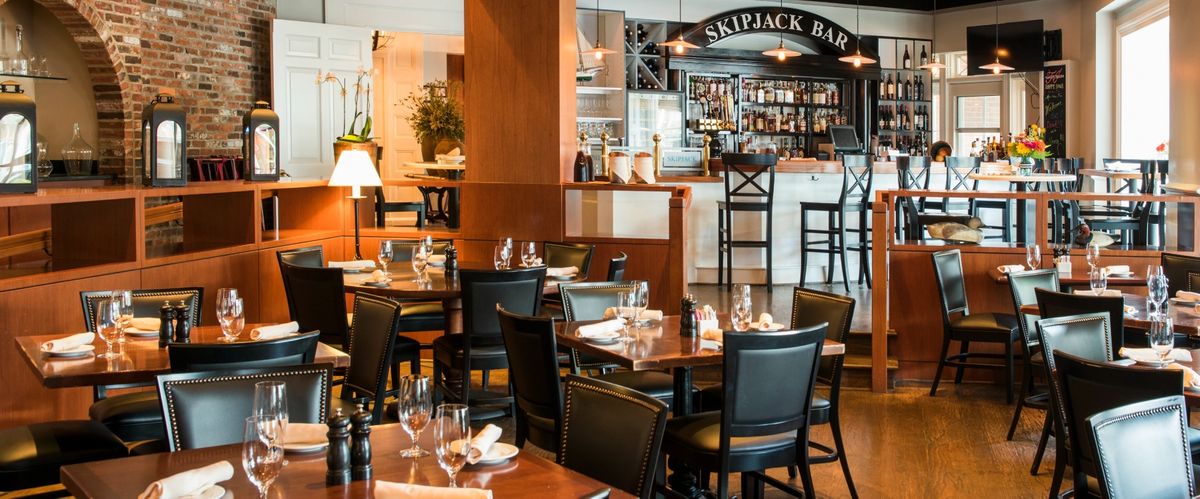 Happenings & Special Events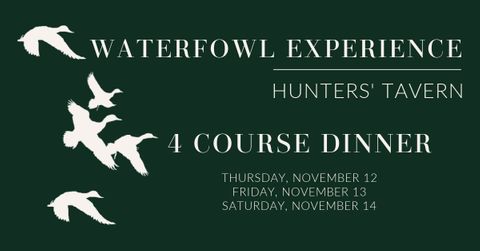 Waterfowl Experience
To commemorate what would have been the 50th Anniversary of the very first Waterfowl Festival, Tidewater Inn's Chef Daniel Pochron will be creating a Waterfowl Festival inspired prix fixe dinner at Hunters' Tavern. This menu will include uniquely crafted dishes featuring fresh local ingredients inspired by our local hunters and watermen.
Thursday, November 12 through Saturday, November 13 | $60 per person
FIRST COURSE
BROILED CHESAPEAKE BAY OYSTERS (3) wilted spinach and curried hollandaise
SECOND COURSE
EASTERN SHORE BABY GREENS smoked duck, dried cherries, bing cherry vinaigrette
THIRD COURSE
PAN ROASTED PHEASANT BREAST sauerkraut, spaetzle, lingonberry jus
FOURTH COURSE
PEAR CLAFOUTI star anise
For reservations, call Hunters' Tavern at 410.822.4034.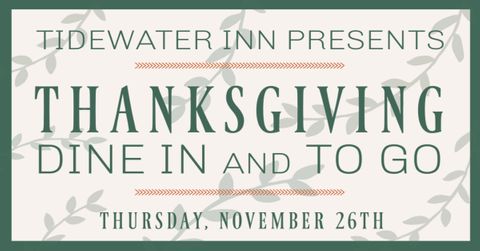 Tidewater Thanksgiving
A Thanksgiving where we are surrounded by family is still our favorite tradition and one that we will celebrate every year. We invite you to indulge in an Eastern Shore Thanksgiving either around our table or yours.
Dine with Us | Seatings from 11am-4pm
To Go | Pre Orders by Friday 11/20 and Pick up on Wednesday
TIDEWATER THANKSGIVING | LEARN MORE
For reservations, contact Hunters' Tavern at 410.822.4034.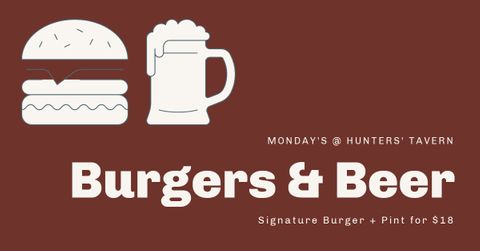 BURGERS & BEER
Join us every Monday for Burgers & Beer at Hunters' Tavern! Enjoy Hunters' Tavern's signature Tavern Burger with a pint of your favorite beer for only $18!