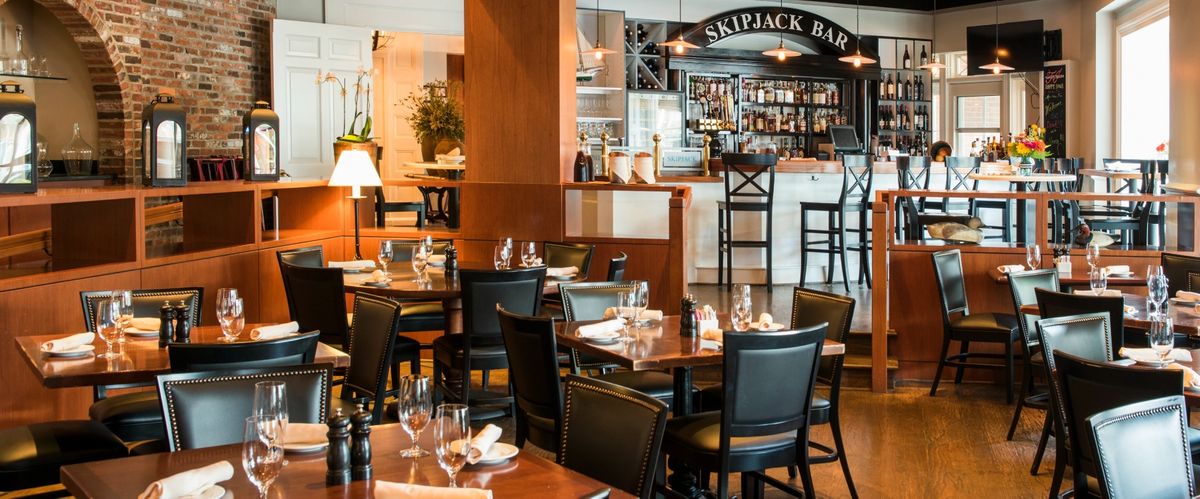 Happenings & Special Events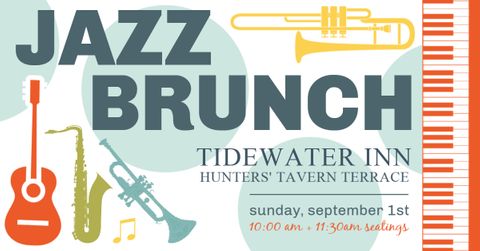 Monty Alexander Jazz Brunch
Join us for the Monty Alexander Jazz Festival's Jazz Brunch on Sunday, September 1st, on the Hunter's Tavern Terrace, located in the Tidewater Inn. Seatings are available at 10am and 11:30am, enjoy impeccably crafted brunch dishes while listening to the musical stylings of Randy Napoleon and Dan Wilson. To make a reservation for the Jazz Brunch, call Hunters' Tavern at 410-822-4034.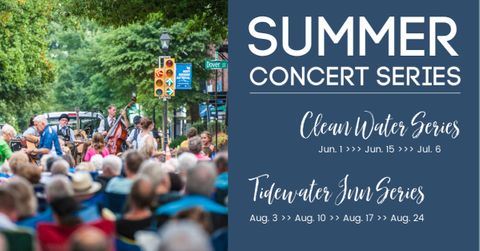 Outdoor Summer Concert Series
Join us in the heart of downtown Easton this summer for our annual OUTDOOR SUMMER CONCERT SERIES on Harrison Street. The shows start at 7 pm and in the event of rain, the fun will be moved into the Avalon Theatre.
All concerts are free and take place in front of Hunters' Tavern Terrace on Harrison Street between Dover & Goldsborough. Reservations are required at Hunters' Tavern and book up FAST! Otherwise, bring a lawn chair and have fun dancing in the street.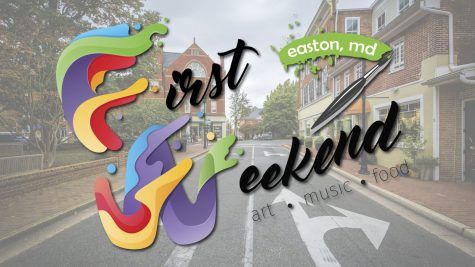 First Weekend | April-December
Enjoy dining in Easton during First Weekend, and of course make room for Sunday brunch! Easton restaurants invite you to end the weekend with them and enjoy Sunday brunch. Enjoy creative chef specials, local favorites, and traditional brunch staples.
Hunters' Tavern: Friday happy hour 4-7 p.m.; Saturday & Sunday Breakfast Buffet 7:00 a.m.-10:00 a.m.; Sunday brunch 10:30 a.m.-2 p.m. with featured brunch cocktails.
Visit DISCOVER EASTON for more information.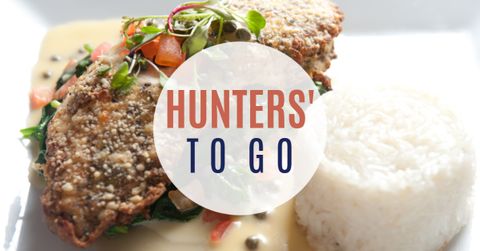 Hunters' Take Out
Hunters' Tavern is now offering Take Out! Pick up your favorite Hunters' Tavern gourmet dishes to enjoy in the comfort of your own home. Call Hunters' Tavern directly to place your order 410.822.4034.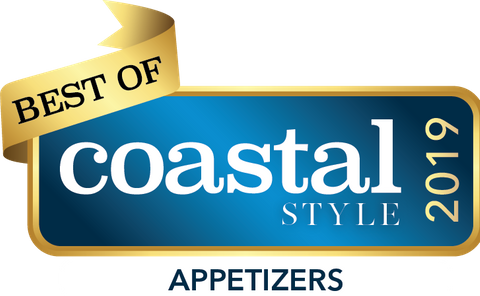 Best of Coastal Style
We are honored to have been awarded BEST APPETIZERS from the readers of Coastal Style Magazine. Thank you to everyone who voted!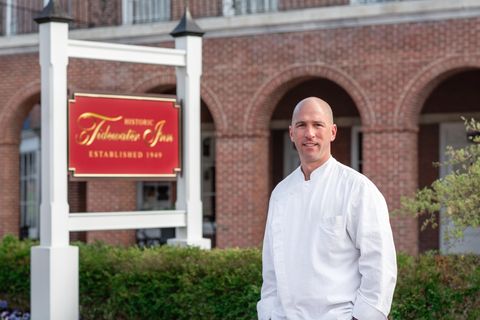 Daniel Pochron joins the Tidewater Inn
Daniel Pochron will be joining the Tidewater Inn as Executive Chef, overseeing culinary operations, menu development and staff management. With nearly 30 years in the culinary industry, Pochron brings a wealth of knowledge and experience to the Tidewater Inn. Pochron most recently served as the Food & Beverage Director at The Inn at the Chesapeake Bay Beach Club, the Tidewater Inn's sister property in Stevensville, Maryland. Prior to joining the Tidewater Inn and Chesapeake Bay Beach Club team, Pochron was the Executive Chef at Mason's in Easton and The Inn at Perry Cabin in St. Michaels. Joining him at the Tidewater Inn will be Wes Rodgers, former Restaurant Supervisor at The Inn at the Chesapeake Bay Beach Club and Sous Chef at The Inn at Perry Cabin.

Meet Chef Raymond Copper
Working at the Tidewater for over 50 years, Chef Raymond Copper makes at least one batch of his famed soup from scratch every week. The dish has been enjoyed by thousands of people, including late stars Bing Crosby, who hunted on the Eastern Shore; Jackie Gleason, who boated on the Miles River on his honeymoon; and Elizabeth Taylor; whom Copper recalls, "was a delightful person. She was very nice, kind of like a Southern belle." Maryland Life June 2013
Visit our history page to learn more about Chef Ray's Tidewater Inn story and his famous Snapping Turtle Soup.
For reservations and more information, please contact Hunters' Tavern at 410.822.4034.