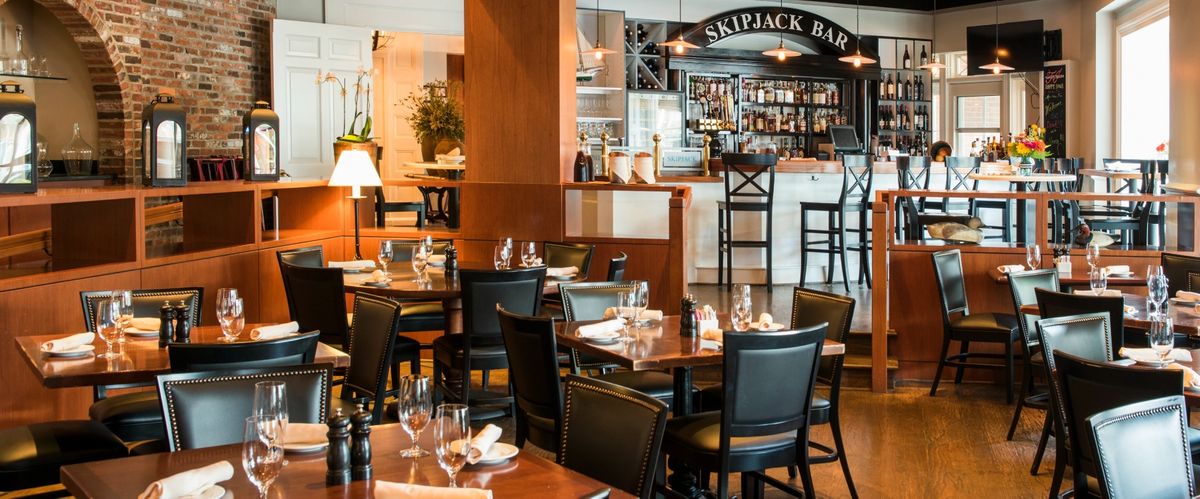 Happenings & Special Events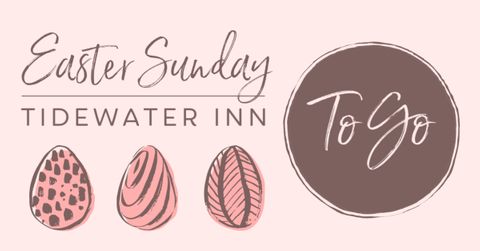 EASTER TO GO
This year, Easter Brunch is looking a little different at the Tidewater Inn. For more years than we can count, we have opened our doors to hundreds of guests and their families. Instead of your families coming to us - we hope that you are able to safely celebrate at home with your favorite holiday inspired dishes from the the Tidewater Inn. Tidewater Inn announces EASTER TO GO!
*****
*****
PICK YOUR EASTER MEAL
2 Mains + 2 Sides + 2 Salads
$35 per person
Meals for 2 to 10 people
A la carte sides and salads are $20 each and will feed 4 people
*****
PRE-ORDER BY SUNDAY, APRIL 5TH
PICK UP DATES & TIMES
Saturday, April 11th | 9:00am-5:00pm
Sunday, April 12th | 8:00am-12:00pm
*****
To place your order, contact Hunters' Tavern at 410.822.4034.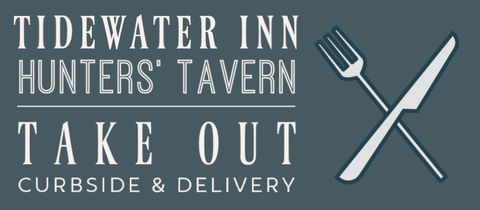 Hunters' Tavern | Take Out
Hunters' Tavern is offering our delicious lunch and dinner menu for take-out and curbside pickup only. Delivery will begin on Friday, March 20th.
TAKE-OUT & CURBSIDE PICK UP HOURS

Lunch & Dinner | 11am to 7pm, 7 days a week

Weekend Brunch | 8am to 10am, Saturday & Sunday

DELIVERY HOURS
11am to 6pm, 7 days a week
Local delivery's only
Minimum of $20 for delivery orders
Please call Hunters' Tavern in advance to place your order – 410.822.4034.
TAKE OUT >>> FOOD & BEVERAGE MENU
This situation is rapidly evolving and we are working diligently to meet and exceed all the standards recommended by CDC, WHO, EPA and the State of Maryland.
We greatly appreciate all of your support and we will continue to do everything we can for our employees and our customers. We have an extraordinary community and know that after 10 years of business and our 70 year history, our Tidewater Inn family will get through this together alongside each and every one of you.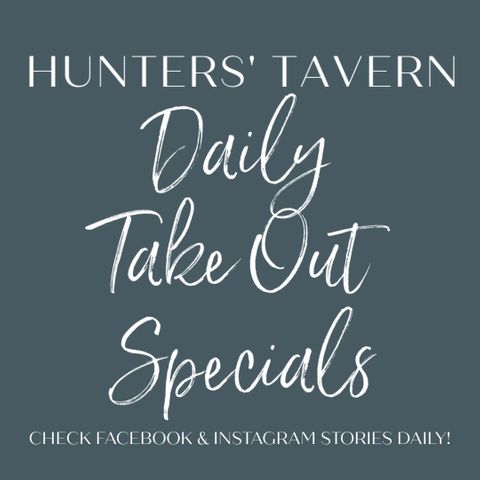 DAILY TAKE OUT SPECIALS
The culinary team at the Tidewater Inn will be creating daily specials to be offered alongside our full take out menu! Be sure to check Facebook and Instagram stories daily!
BRUNCH SPECIALS | Saturday & Sunday from 8am-10am.
LUNCH SPECIALS | Daily 11am-3pm
DINNER SPECIALS | Daily 4pm-7pm
Our full take out menu is available daily from 11am-7pm.
To place your order, contact Hunters' Tavern at 410.822.4034.