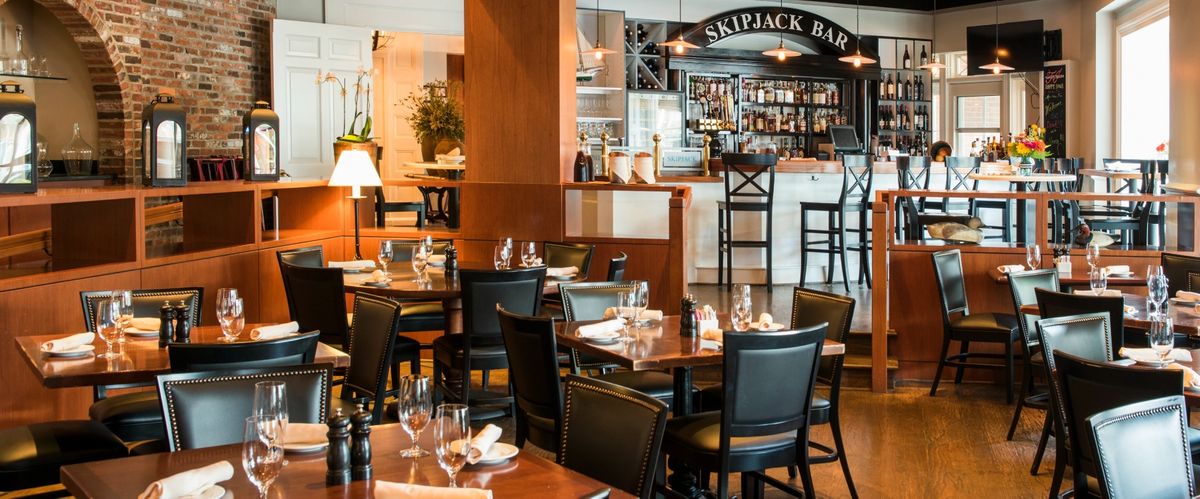 Happenings & Special Events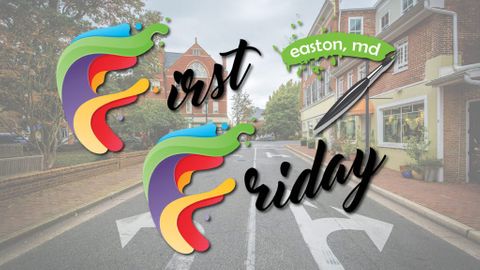 First Friday
Experience the ARTS IN EASTON but celebrating with FIVE DOLLAR FRIDAYS in the Tavern Bar.
$5 Glasses of House Wine | Orange Crushes | Flatbread | 1/2 Dozen Wings
Friday, June 2nd | Friday, July 7th | Friday, August 4th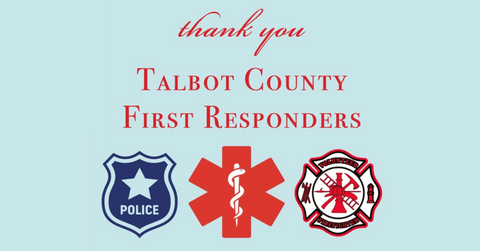 TALBOT FIRST RESPONDERS
The Tidewater Inn is thrilled to be honoring our FIRST RESPONDERS alongside Blue Point Hospitality and other local businesses! For the entire month of June, all First Responders will receive 15% off at Hunters' Tavern and Terrasse Spa.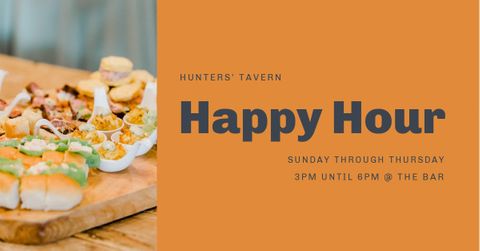 Happy Hour
Happy Hour is back! Join us in the Tavern Bar Sunday through Thursday from 3:30pm - 6:00pm for food and drink specials.
Our Happy Hour menu includes...
Edamame | Island Jerk Wings | Lavish | Pork Tacos | Duck Poutine | Totchos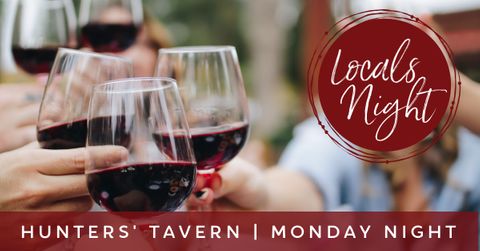 Locals Night at Hunters' Tavern
Hunters' Tavern loves our local community! We invite Talbot County locals to enjoy a two course dinner for $30 at Hunters' Tavern every Monday!
For reservations, call Hunters' Tavern at 410.822.4034.
FIRST COURSE | select one
Snapping Turtle (cup) | House Salad | Caesar Salad
SECOND COURSE | select one
Hunters' Tavern Crab Cake | Daniel's Meatloaf | Chicken Picatta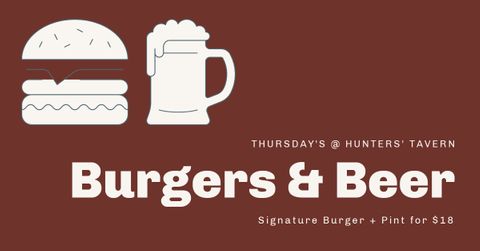 BURGERS & BEER
Join us every Thursday for Burgers & Beer at Hunters' Tavern! Enjoy Hunters' Tavern's signature Tavern Burger with a pint of your favorite beer for only $18!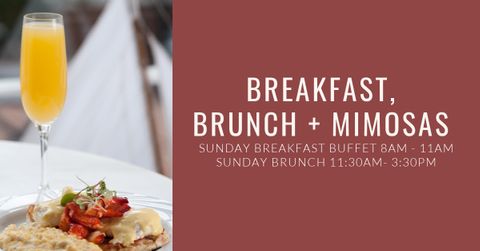 SUNDAY BREAKFAST, BRUNCH + MIMOSAS
Nothing goes together better than Sundays, breakfast, brunch and mimosas! Join us on Sundays for our Breakfast Buffet from 8:00am until 10:30am or our Brunch Menu from 11:00am until 3:30pm. Enjoy $5 mimosas or sample our mimosa flavors with $25 mimosa flights!
BREAKFAST BUFFET
Scrambled Eggs | Eggs Benedict | Bacon & Sausage | Home Fries | Creamed Chipped Beef & Biscuits | Brioche French Toast | Smoked Salmon & Cream Cheese | Fresh Mixed Fruit & Strawberries | Fresh Pastries | Yogurt, Granola, Raisins & Cranberries | Coffee, Tea & Juice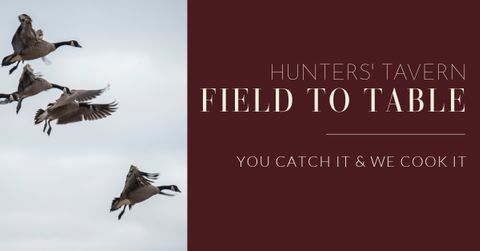 Field to Table
Did you know? Hunters' Tavern will cook your fresh catch after a day of hunting! Bring in your cleaned fresh fowl or fish filets to Hunters' Tavern in the morning, and come back to enjoy your catch for dinner! Advanced reservations are required. Make your reservation by calling Hunters' Tavern at 410.822.4034.