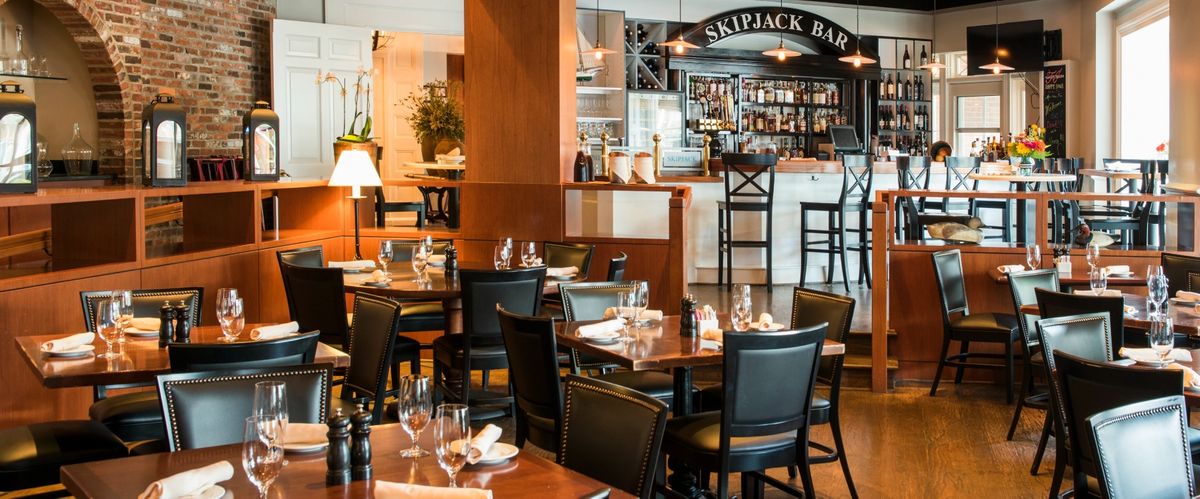 Happenings & Special Events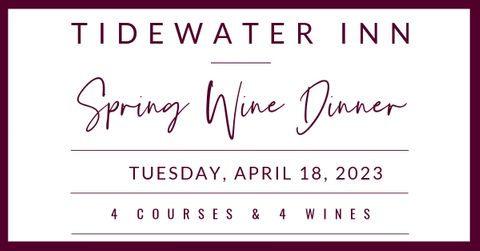 SPRING WINE DINNER
We invite you to join Chef Daniel Pochron on Tuesday, April 18th for a culinary experience featuring a fixed-course menu with four chef-designed, distinct courses paired with four curated wine selections.
Tuesday, April 18, 2023
6pm until 8pm
4 Courses + 4 Wines
$85 per person (tax and gratuity not included)
Limited Seats + Reservations Required | 410-822-1300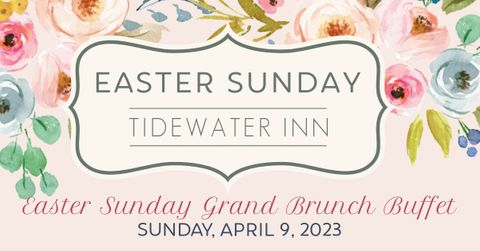 Easter Sunday at the Tidewater Inn
Celebrate Easter at the Tidewater Inn's Easter Sunday Grand Brunch Buffet! For more years than we can count, we have opened our doors to hundreds of guests and their families for a grand brunch buffet; and we are excited to welcome you back again this year. We are offering your favorite holiday-inspired dishes in a beautifully displayed buffet.
EASTER SUNDAY at the Tidewater Inn
Sunday, April 9, 2023
Seatings available on the hour from 11am until 3pm
For reservations, please contact Hunters' Tavern 410.822.4034.
*Please note, Hunters' Tavern will not be serving breakfast or dinner, and the bar will close at 5:00 p.m. on Easter Sunday. A continental breakfast will be served in the Library for hotel guests.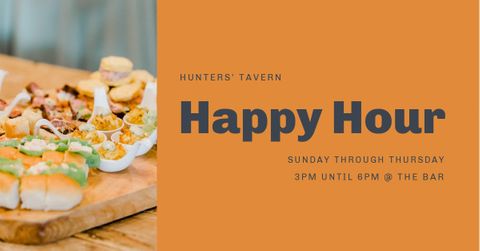 Happy Hour
Happy Hour is back! Join us in the Tavern Bar Sunday through Thursday from 3:30pm - 6:00pm for food and drink specials.
Our Happy Hour menu includes...
Edamame | Island Jerk Wings | Lavish | Pork Tacos | Duck Poutine | Totchos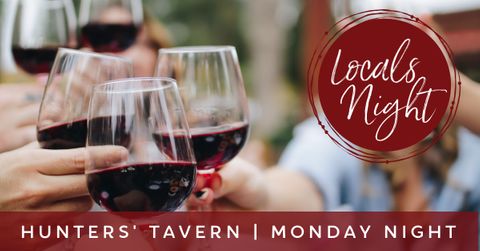 Locals Night at Hunters' Tavern
Hunters' Tavern loves our local community! We invite Talbot County locals to enjoy a two course dinner for $30 at Hunters' Tavern every Monday!
For reservations, call Hunters' Tavern at 410.822.4034.
FIRST COURSE | select one
Snapping Turtle (cup) | House Salad | Caesar Salad
SECOND COURSE | select one
Hunters' Tavern Crab Cake | Daniel's Meatloaf | Chicken Picatta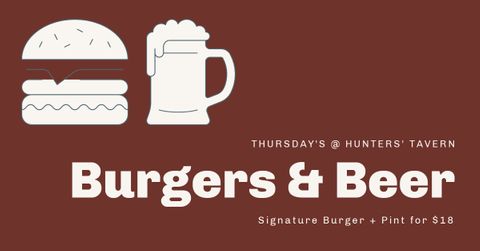 BURGERS & BEER
Join us every Thursday for Burgers & Beer at Hunters' Tavern! Enjoy Hunters' Tavern's signature Tavern Burger with a pint of your favorite beer for only $18!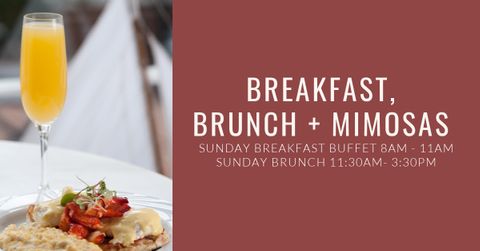 SUNDAY BREAKFAST, BRUNCH + MIMOSAS
Nothing goes together better than Sundays, breakfast, brunch and mimosas! Join us on Sundays for our Breakfast Buffet from 8:00am until 10:30am or our Brunch Menu from 11:00am until 3:30pm. Enjoy $5 mimosas or sample our mimosa flavors with $25 mimosa flights!
BREAKFAST BUFFET
Scrambled Eggs | Eggs Benedict | Bacon & Sausage | Home Fries | Creamed Chipped Beef & Biscuits | Brioche French Toast | Smoked Salmon & Cream Cheese | Fresh Mixed Fruit & Strawberries | Fresh Pastries | Yogurt, Granola, Raisins & Cranberries | Coffee, Tea & Juice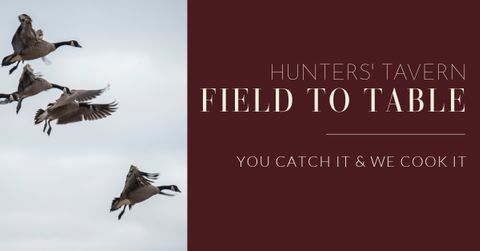 Field to Table
Did you know? Hunters' Tavern will cook your fresh catch after a day of hunting! Bring in your cleaned fresh fowl or fish filets to Hunters' Tavern in the morning, and come back to enjoy your catch for dinner! Advanced reservations are required. Make your reservation by calling Hunters' Tavern at 410.822.4034.