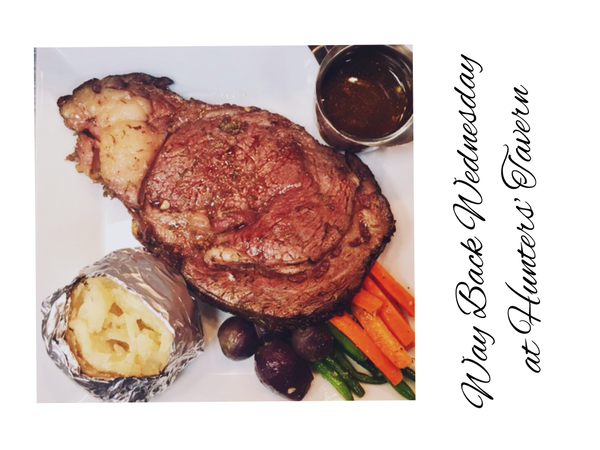 Way Back Wednesday
We invite you to join us tonight and every Wednesday night for "Way Back Wednesday" in Hunters' Tavern.
Enjoy 3 for $35
~12 oz. Boneless Prime Rib served with Seasonal Vegetable and Baked Potato
~House Salad
~Smith Island Cake
To make a reservation, call Hunter's Tavern at 410-822-4034.