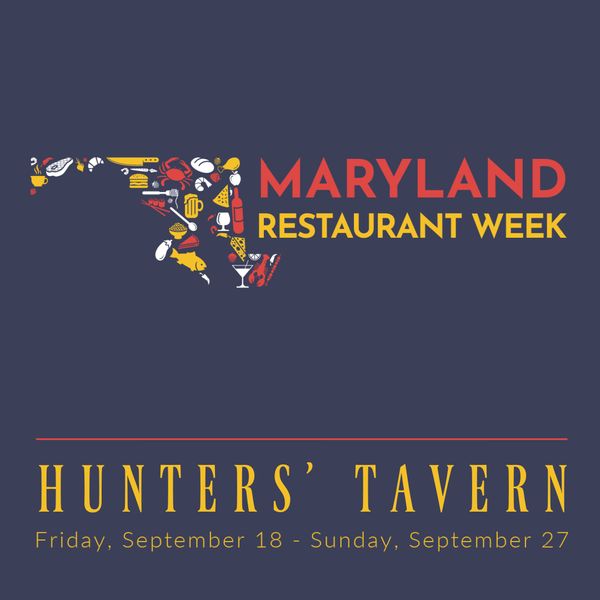 Maryland Restaurant Week
It hasn't been an ordinary year. ​This isn't your ordinary restaurant week.
Maryland Restaurant Week is the first-ever statewide restaurant week, taking place Friday, September 18 - Sunday, September 27, 2020. Unlike your typical restaurant weeks, the Restaurant Association of Maryland is bringing all counties and all restaurants together for a week long effort in support of our industry. To celebrate, Hunters' Tavern will be offering a prix fixe Maryland Strong inspired menu for lunch and dinner.
2 COURSE LUNCH for $25++
1st Course (select 1)
Chesapeake Quiche | Crab Cake Sandwich | Charleston
2nd Course
Smith Island Cake
3 COURSE DINNER for $40++
1st Course (select 1)
Cup of Cream of Crab | Cup of Maryland Crab
2nd Course (select 1)
Single Cake with Mashed Potatoes and Veg | Soft Shell Crab Dinner
3rd Course
Smith Island Cake
For Reservations, contact Hunters' Tavern at 410.822.4034.