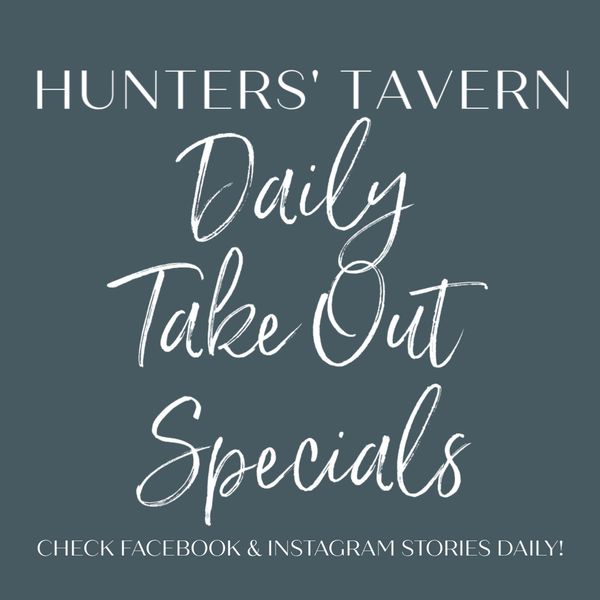 DAILY TAKE OUT SPECIALS
The culinary team at the Tidewater Inn will be creating daily specials to be offered alongside our full take out menu! Be sure to check Facebook and Instagram stories daily!
BRUNCH SPECIALS | Saturday & Sunday from 8am-10am.
LUNCH SPECIALS | Daily 11am-3pm
DINNER SPECIALS | Daily 4pm-7pm
Our full take out menu is available daily from 11am-7pm.
To place your order, contact Hunters' Tavern at 410.822.4034.