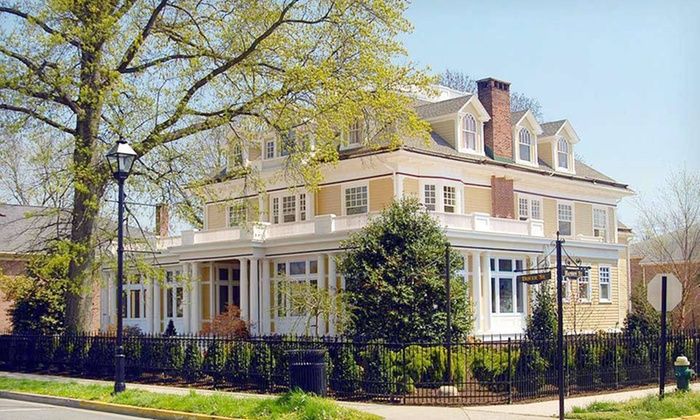 Tidewater Inn purchases The Inn at 202 Dover
EASTON, MD (April 26, 2019) – Tidewater Inn wins bid of The Inn at 202 Dover at auction on April 25, 2019. Steeped in history and charm with roots tracing back 1712, the Tidewater Inn offers an unparalleled hospitality experience in the heart of downtown Easton. Located approximately one block from the Tidewater Inn, the addition of The Inn at 202 Dover will enhance the Tidewater Inn guest experience and the Easton community. The Inn at 202 Dover remains under its current management until the Tidewater Inn closes on the property.
The Tidewater Inn will own and manage the existing guest rooms and suites with a plan to convert the restaurant to private dining space ideal for corporate, social and intimate wedding functions. Management has numerous ideas that will enhance the properties charming interiors, gardens and courtyards. Guests staying at The Inn at 202 Dover will benefit from all the services and amenities now available at the Tidewater Inn.
In 2009, the Tidewater Inn was purchased by its current ownership with a plan to fully restore the historic property as the "Pride of the Eastern Shore". Its ownership continues to make improvements to maintain the grace and charm of this iconic building ensuring that guests are being offered the finest services and facilities. The Tidewater Inn is excited to recapture the distinction and elegance of The Inn at 202 Dover.
#####
Tidewater Inn | 101 East Dover Street, Easton Maryland | 410.822.1300 | www.tidewaterinn.com
Media Contact:
Carrie Simmons, Director of Marketing
410.604.1933