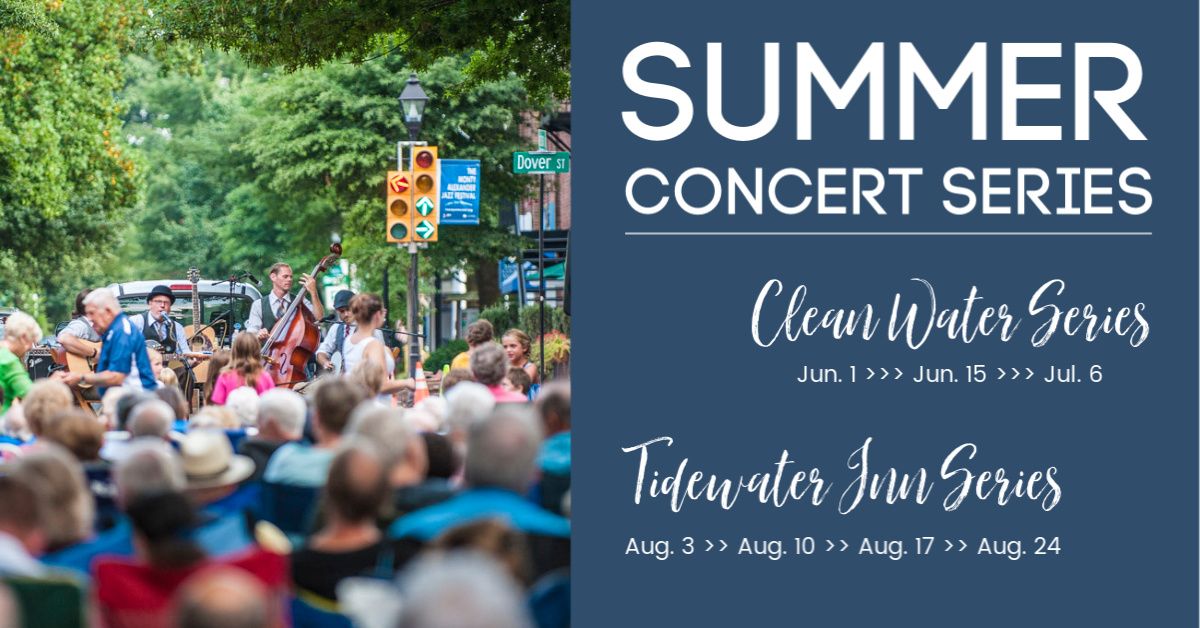 Outdoor Summer Concert Series
Join us in the heart of downtown Easton this summer for our annual OUTDOOR SUMMER CONCERT SERIES on Harrison Street. The shows start at 7 pm and in the event of rain, the fun will be moved into the Avalon Theatre.
All concerts are free and take place in front of Hunters' Tavern Terrace on Harrison Street between Dover & Goldsborough. Reservations are required at Hunters' Tavern and book up FAST! Otherwise, bring a lawn chair and have fun dancing in the street.
CLEAN WATER CONCERT SERIES
Saturday, June 1 - LatinX Night with Patrick Alban & Noche Latina
Saturday, June 15 - US Navy Band Commodores
Saturday, July 6 - XPD's Dance Party
TIDEWATER INN CONCERT SERIES
Saturday, August 3 - Boilermaker Jazz Band
Saturday, August 10 - US Navy Band Sea Chanters
Saturday, August 17 - Delmarva Big Band
Saturday, August 24 - Mule Train
Avalon Foundation Outdoor Concert Series are in partnership with the Chesapeake Bay Foundation and the Tidewater Inn.