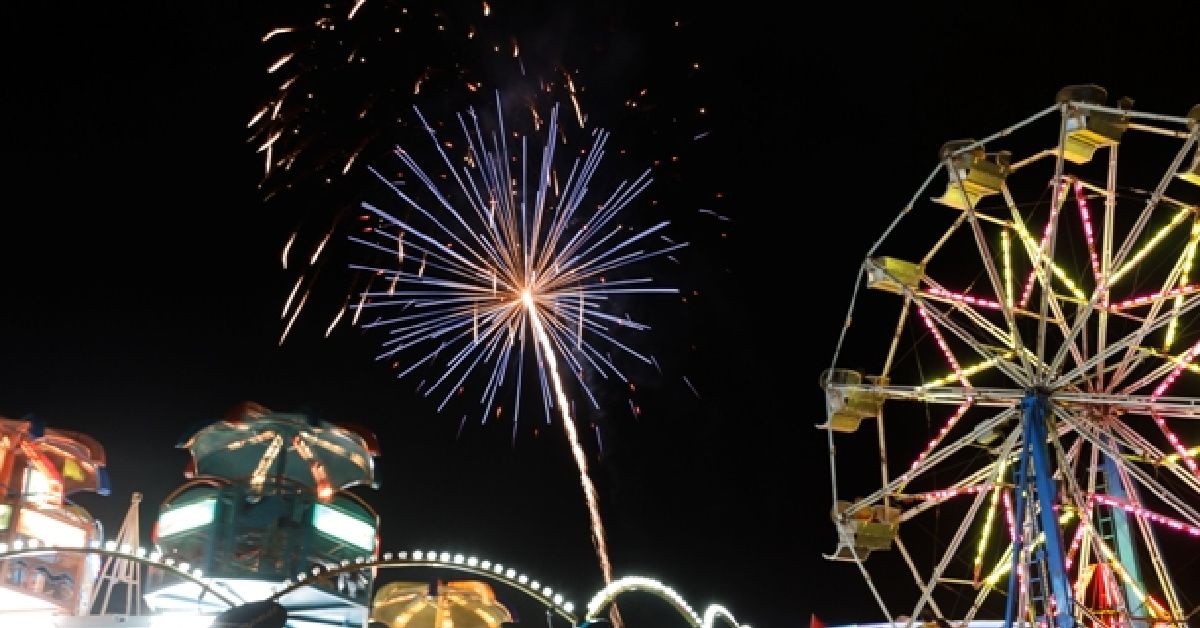 Easton Carnival and 4th of July Celebration
June 24, 2022 - July 4, 2022
Celebrate the 4th of July with rides, food, music and fireworks at Easton's annual Carnival and Fourth of July Celebration!
The carnival runs for 10 days from June 24th through July 4th and will be open from 6:00pm to 10:00pm. On July 4th, the Carnival will open at 6:00pm and run all the way through the big fireworks display which will start at dusk around 9:00pm This year the musical entertainment starts at 7:00pm and features Everyday People.
The location for the fireworks and carnival is behind Target, on the corner of MD Route 33 (St. Michael's Road) and MD Route 322 (Easton Parkway). The rain date for the Fireworks show will be July 5th.