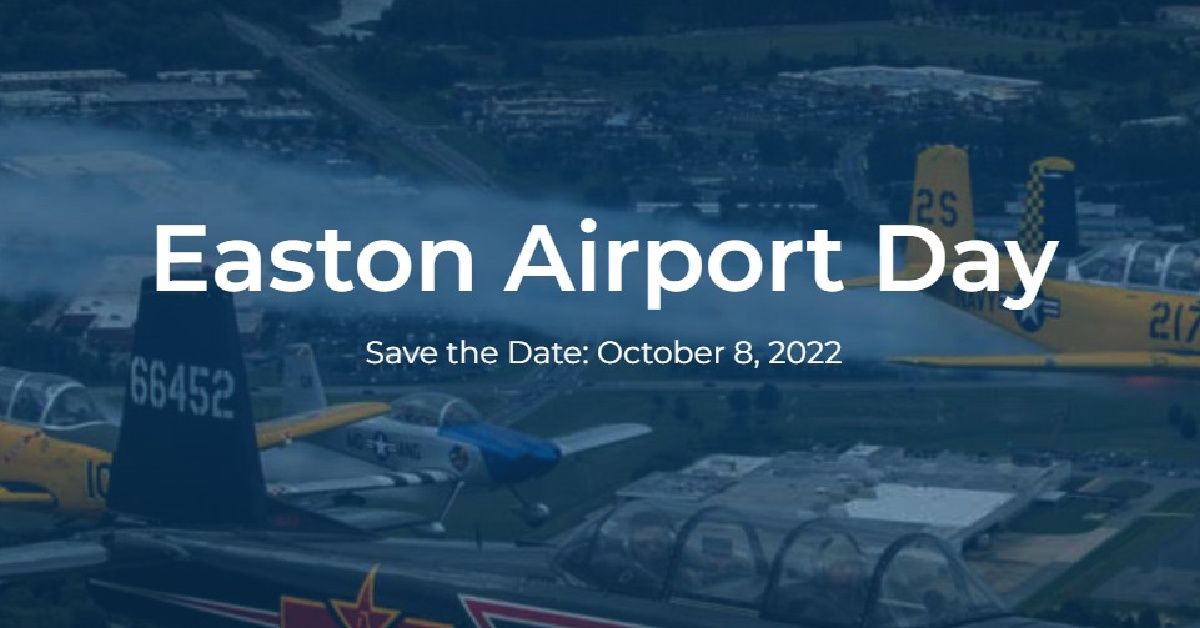 Easton Airport Day
October 8, 2022
A fun-filled annual event offering the whole family an opportunity to visit the local airport and see what flying is all about.
Formation flyovers highlight the festivities with rare "Warbirds" flying patterns over the skies of Easton. The world-famous Rubber Chicken Drop Contest will also delight the crowd as pilots skillfully attempt to hit the bed of a pickup truck while flying over the airport.
Rare and unique aircraft, military jets, airport equipment, and classic cars will be on display during the event. Photo-ops will be available with chances for families to sit inside select aircraft and meet the pilots that fly them.