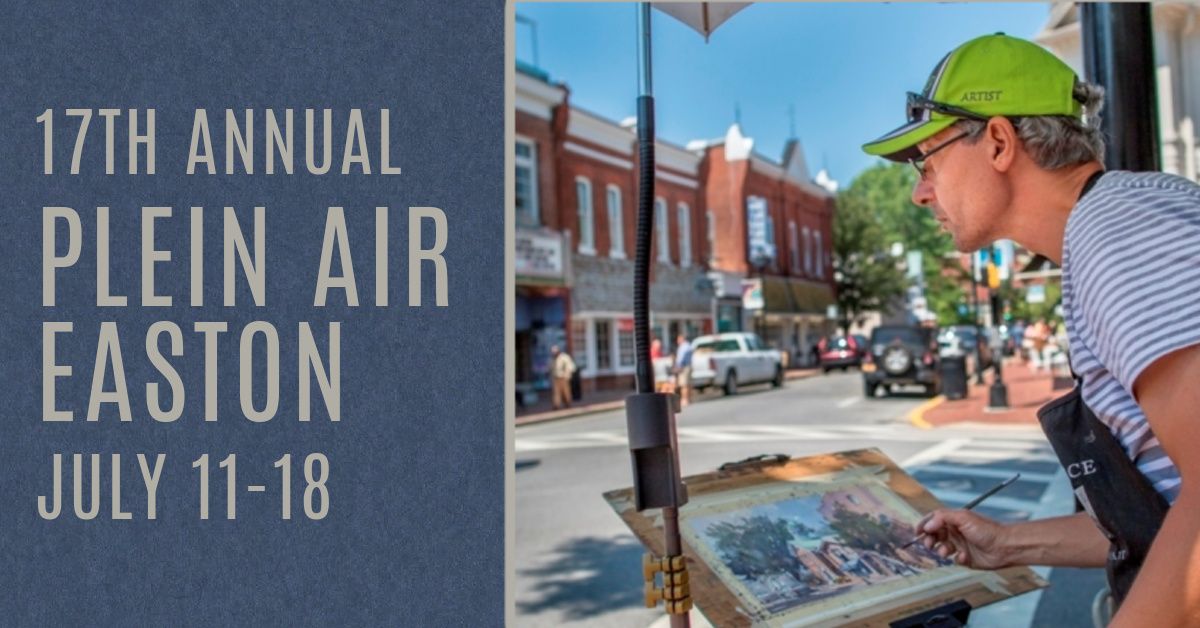 17th Annual Plein Air Easton
Plein Air Easton is the largest and most prestigious juried plein air painting competition in the United States. Artists participate in this week-long festival from all over the U.S. and beyond apply to this competition and those who are selected paint throughout Talbot County during the Festival week.
The resulting original works of art are then on display, awards are given, and the paintings are sold. Highlights include the Festival's Quick Draw Competition and demonstrations, workshops, exhibits and lectures for all ages.
For schedule and artist information, please go to: http://pleinaireaston.com/