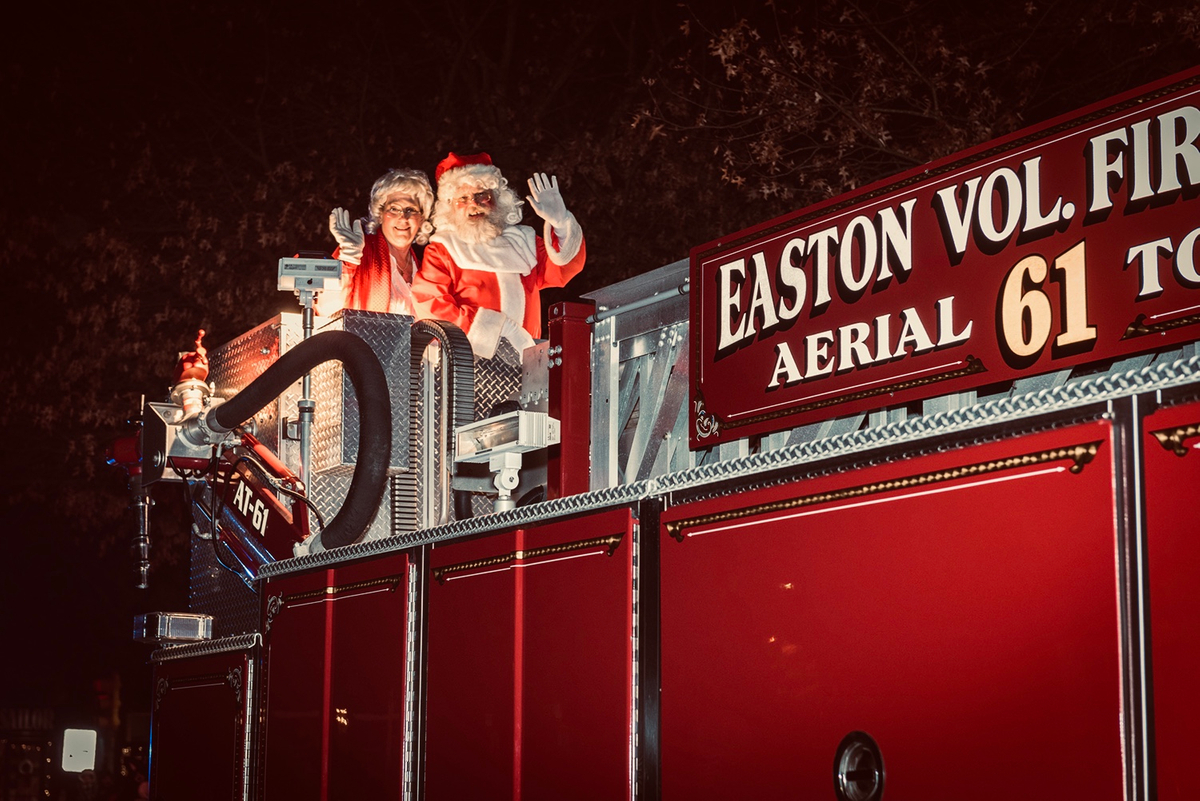 Tidewater Inn Celebrates the Holiday Season
With the giving season right around the corner, the Tidewater Inn is inviting guests and the local community, to celebrate with lively festivities and experiences that will awaken the holiday spirit.
The Tidewater Inn welcomes guests of all ages to explore the historically-rich destination and to participate in annual traditions that continue to create unforgettable memories. As shimmering decor illuminates The Inn's exterior, the dazzling embellishments throughout the property – featuring a magnificently decorated 20 ft. Christmas tree in the hotel's lobby – is certain to wish visitors a 'Happy Holidays!'
Moonlight Madness
Friday, November 30, 2018 | 4-10 p.m.
Come out on Friday, November 30 for Easton's third annual Moonlight Madness event! There will be music in the streets, pictures with Santa, in-store events and giveaways, and raffle prizes worth over $5,000!
Holiday Parade
Saturday, December 1 | 6:30 p.m.
Easton's annual holiday parade is back Saturday, December 1! Kicking off with the annual tree lighting in Thompson Park at 6 p.m. Come to our largest parade of the year to see the season's best floats, vehicles, bands, and more throughout the downtown business district!
Annie the Musical at the Avalon Theatre
December 14, 15, 16, 20, 21, 22, 23
Tickets for ANNIE at The Avalon Theatre are officially ON SALE! The Avalon Foundation is extremely excited to present the Original Broadway Play "Annie" onstage this Holiday Season! We invite you to join us for lunch or dinner at Hunters' Tavern before the show.
Holiday Carriage Rides
Every Saturday in December Before Christmas & New Year's Eve
Holiday Carriage Rides The Tidewater Inn and Discover Easton will be offering FREE carriage rides for five days only during the holiday season! Don't miss the opportunity to see downtown Easton in old-style fashion during the most wonderful time of the year!
For more information, visit Discover Easton to see the amazing events taking place in Easton this holiday season.