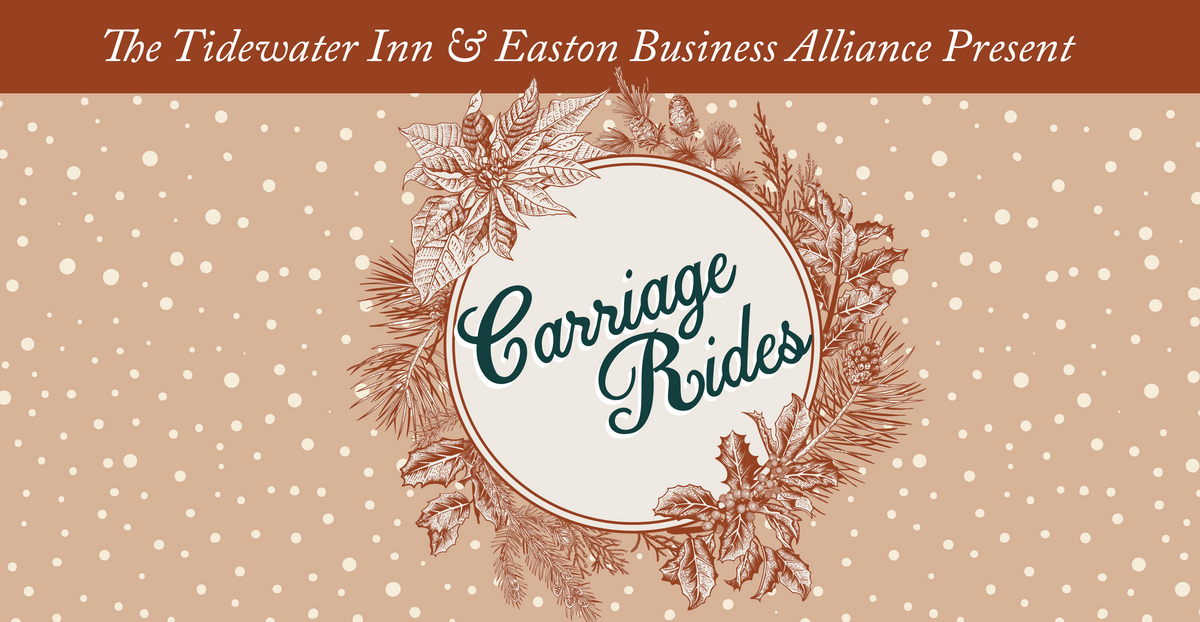 Holiday Carriage Rides
The Tidewater Inn and Discover Easton will be offering FREE CARRIAGE RIDES for five days only during the holiday season! Don't miss the opportunity to see downtown Easton in old-style fashion during the most wonderful time of the year!
Saturday, December 1st | 2:00pm - 6:00pm
Saturday, December 8th | 3:00pm - 7:00pm
Saturday, December 15th | 3:00pm - 7:00pm
Saturday, December 22nd | 3:00pm - 7:00pm
Monday, December 31st | 4:00pm - 8:00pm
Last hour of carriage rides is reserved for Tidewater Inn guests.
The ride will take passengers from the Tidewater Inn down Harrison Street and include a tour of Washington and Golsborough Streets beforing returning to the inn.
Sponsored by the Tidewater Inn & Easton Business Alliance